Here are some photos from our weekend in Austin. Sorry...no pictures of me. I'm always behind the camera. go figure!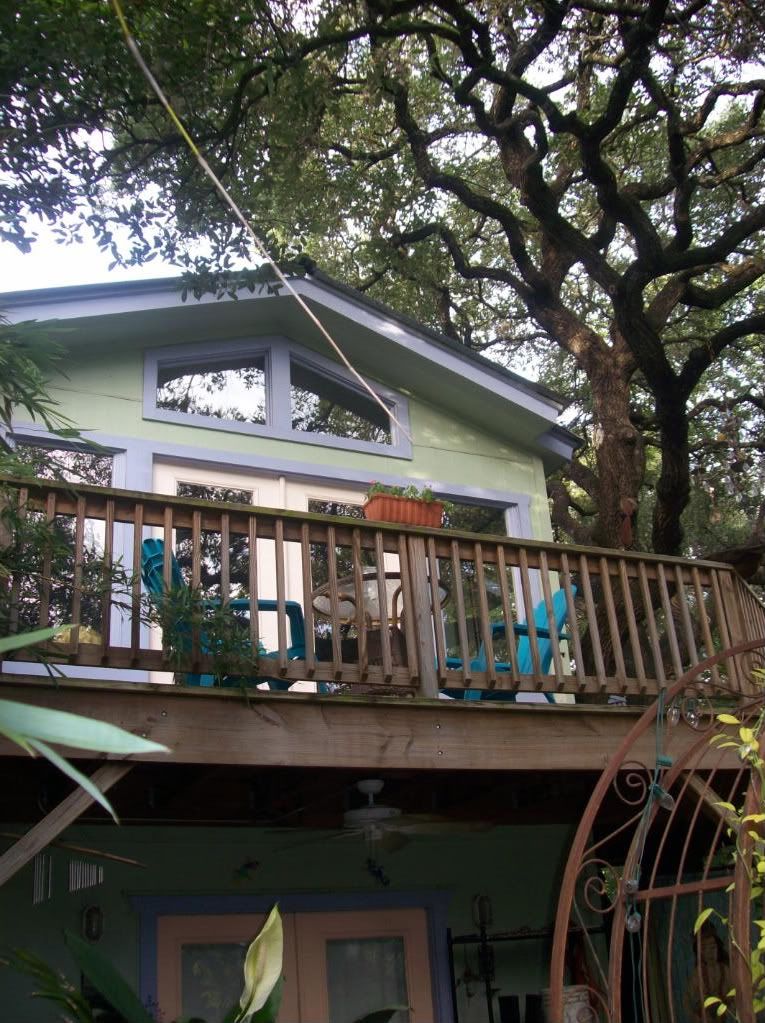 We prefer to stay at B&Bs or rent when we travel. It's so much more adventurous. This time was no different. This is a
street level
view of the treehouse where we lodged.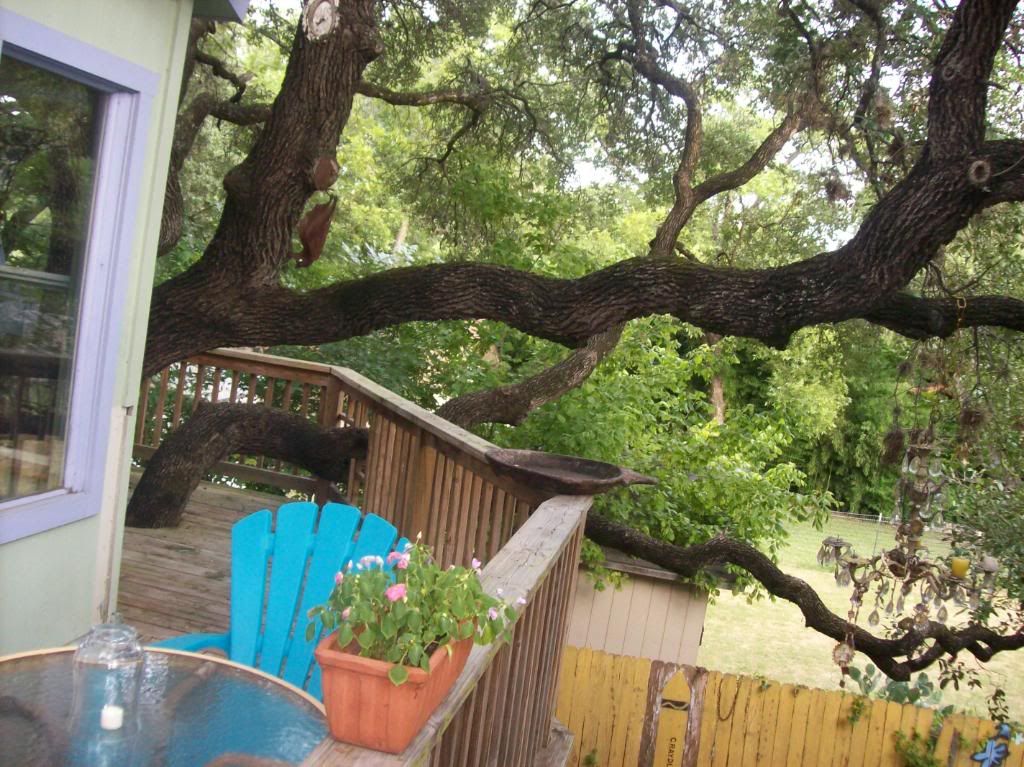 This is a view of the treehouse from our deck. I just love how the home owner built this upper addition around this tree!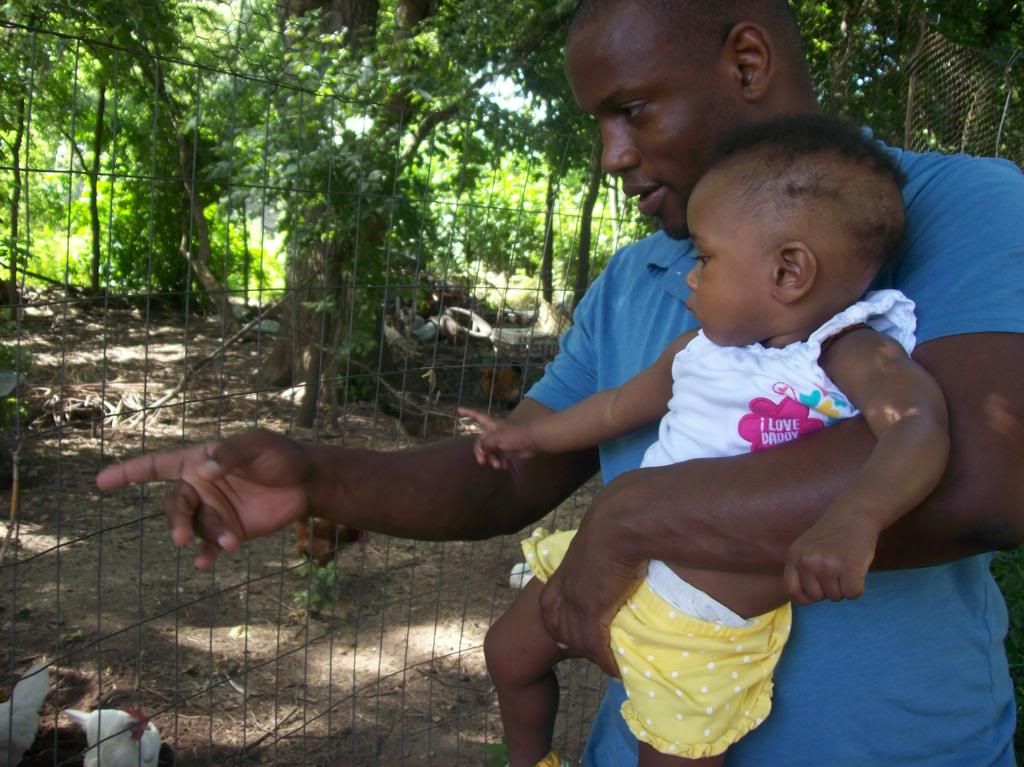 This is Marlie and Damon looking at the chickens at Boggy Creek Farm. She screamed when he tried to put her down. She wanted nothing to do with the chickens.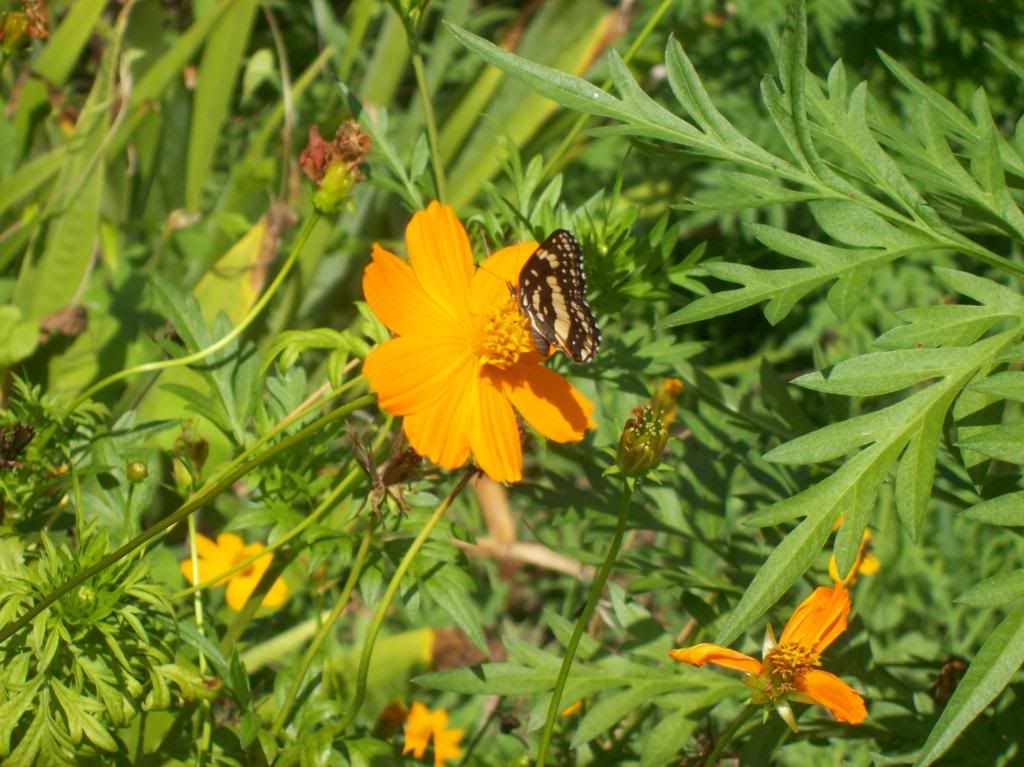 The farm also grew flowers. I managed to capture this butterfly with my riny-dink camera.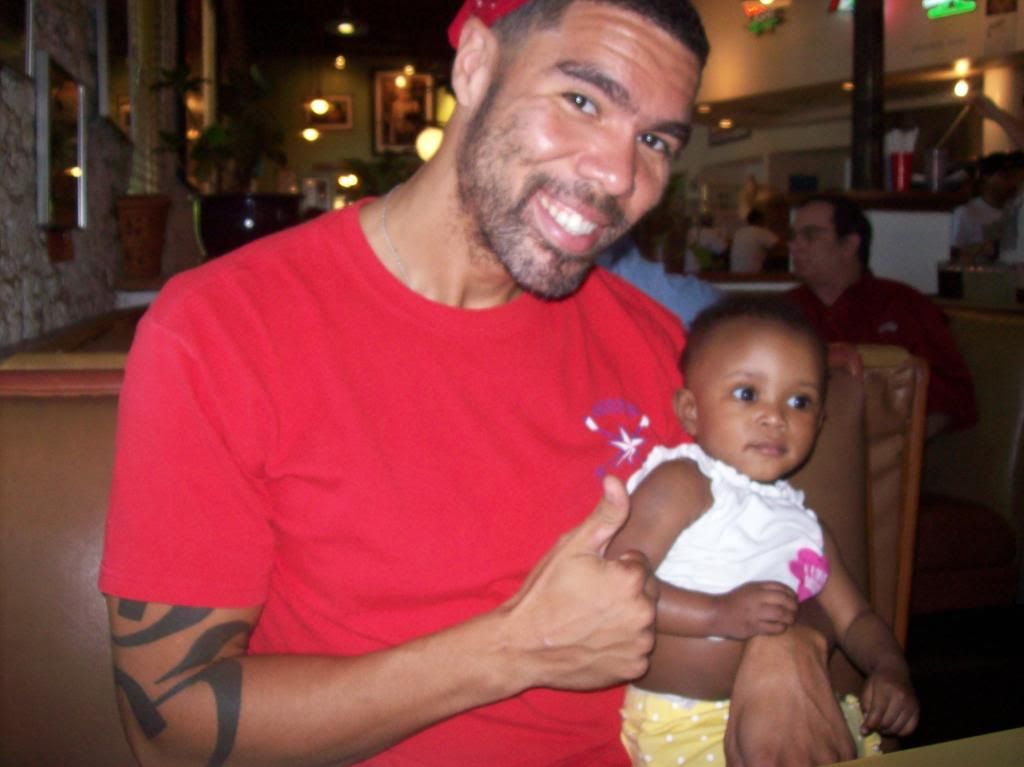 We had lunch with an old friend who rows on the Austin rowing team. This was his first time meeting Marlie. She was quite taken with him.