Marlie reached a major milestone this week...she started eating solids! Her very first meal was rice cereal. She sat in her new high chair with a look of eager anticipation and started pounding the tray with her little fists like she new something special was about to happen. When she saw that spoon she instinctively reached up for it and brought it to her mouth. She ate every single drop. Yesterday, we gave her a bit of homemade pureed sweet potato. She made a funny face at first, but then decided she was okay with the new taste and texture.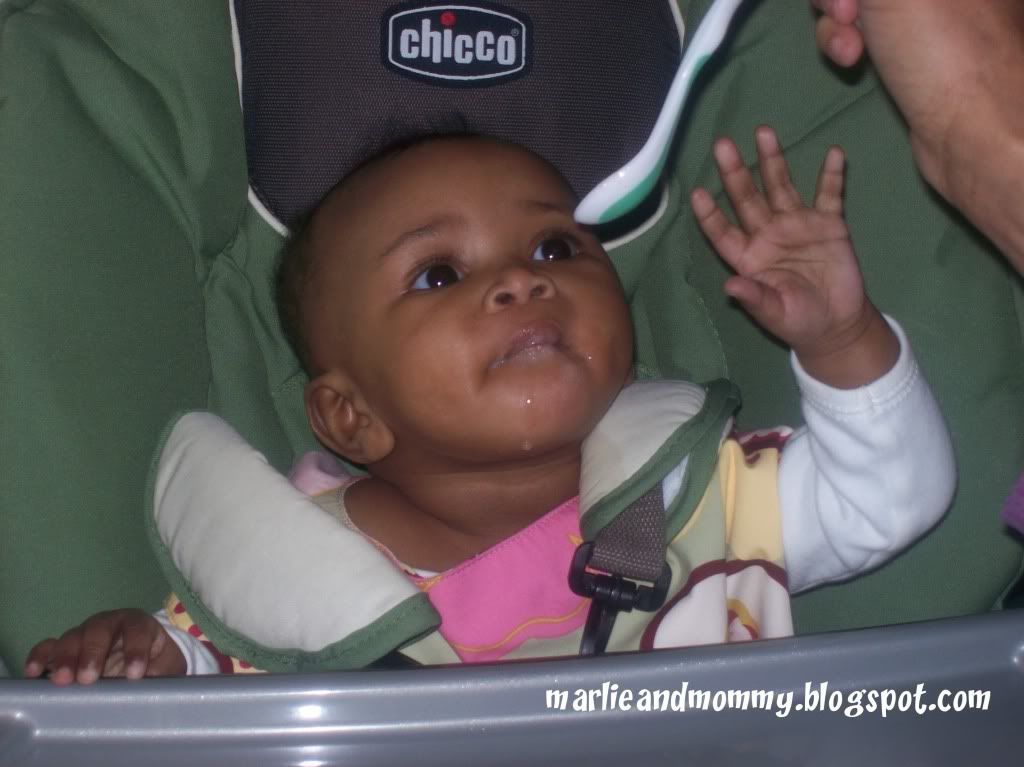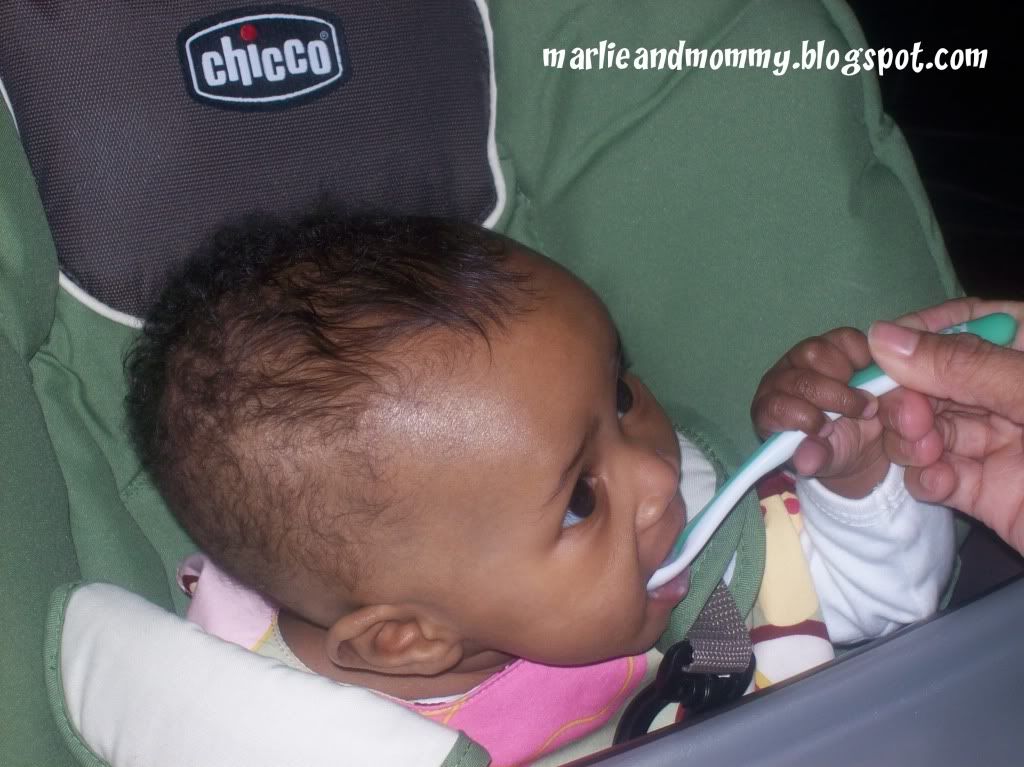 Other happenings this week:
On the sleep front: After reading tons of websites and considering books, we decided to just follow our guts and stop worrying about how to get Marlie to stop waking up at night so frequently. I actually feel more rested now that I have stopped fretting about it. One thing we realized is that Marlie does need a wind-down routine at night to signal bedtime. After her last feeding, her daddy reads her a book in the rocking chair...no more tantrums when it's time to go to bed.

Marlie is getting up on all fours (table pose for you yoga enthusiasts), but she can only push backwards and she usually backs up into a wall or under a bookcase. It's like watching one of those remote-controlled toy cars that get stuck and can't turn around.

Our city got more than a foot of snow on Thursday and Friday. Guess who took this picture of our house? Here's a clue: NOT ME!