I used to be a very active, outdoorsy girl. I used to inline skate and mountain bike. It's been ages since I've participated in a sport that involved wheels so I jumped at the chance to try Heelys.

If you've never heard of Heelys, you've probably seen kids skating on them around your neighborhood. They look like sneakers with wheels. But the fun of skating with Heelys is not just for kids. I speak from experience. I had an absolute blast learning how to skate with my Heelys.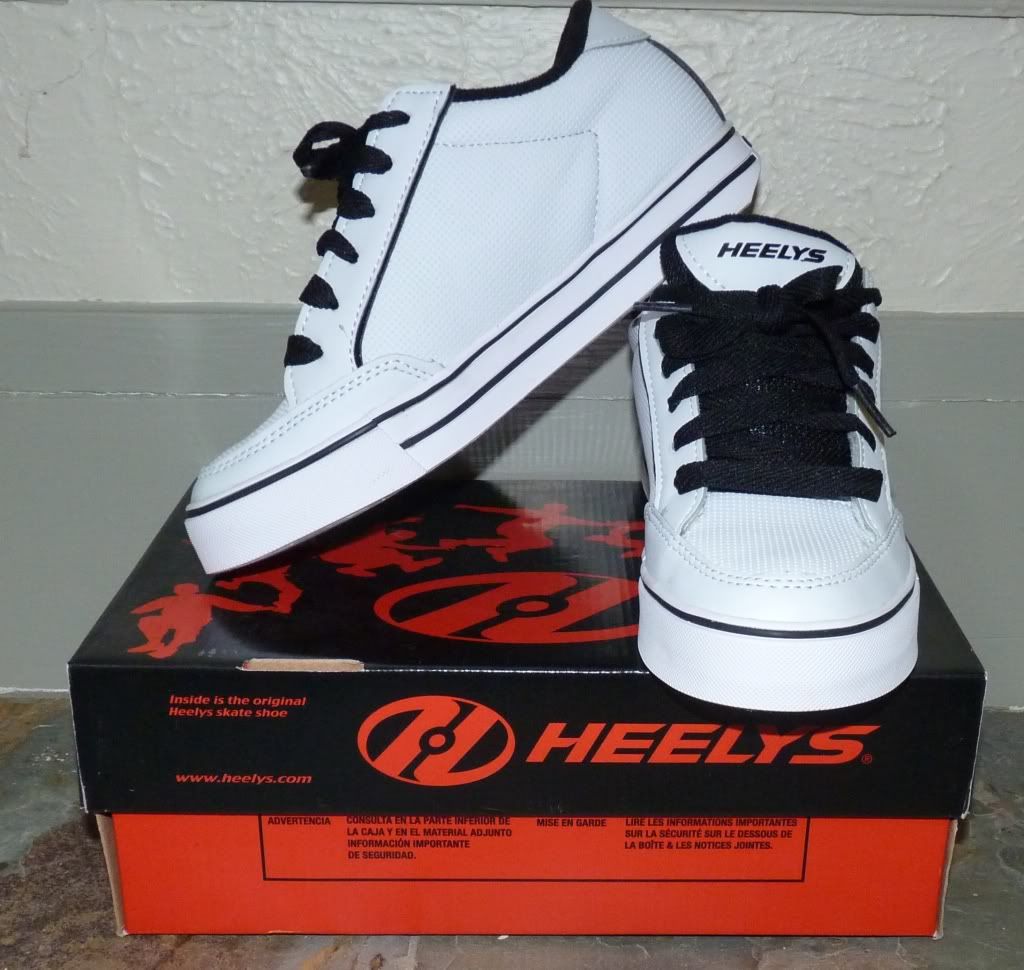 These are my Heelys. I chose the Wave style in White and Black...don't they ooze swagger? I was very excited to try get them out of the box, and because Heelys assemble in 3 easy steps, I was able to put them on in no time. They fit my feet like a glove and are so comfortable. I especially like Heelys because they are so fashionable and can be worn as regular sneakers when the wheels are removed.
It took awhile to get the hang of balancing on my heel, which is primary position the for skating on Heelys. Like anything else, practice makes perfect. The Heelys website provides some really helpful training videos and tips. Next, I am going to learn to do some tricks like a 180 turn!

Heelys is an activity the whole family can enjoy!

Heelys is having a Labor Day sale this week. Buy a pair for yourself, your spouse and your children!
From 12:00 AM (CDT) Friday, September 2, 2011, through 11:59 PM (CDT) Monday, September 5, 2011, buy one pair of Heelys from the Heelys shop, and get a second pair for $30. The least expensive pair of Heelys in the shopping cart will be discounted. This offer is good for U.S. customers only. One top of that awesome deal, get FREE SHIPPING with this code:
HeelysLovesBloggers
.
Follow Heelys on
Facebook
and
Twitter
for the latest news and updates!
I received this review opportunity as part of the Business2Blogger campaign.