For this week's picks from Netflix Instant Watch, I bring you a must-watch TV show and a double film feature! I have been binge-watching all summer, so I might have to publish two posts this week:
TV Show: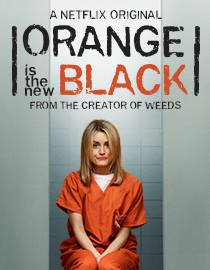 Orange Is the New Black.Netflix hits it out of the ballpark (or the prison yard) with this dramedy based on the memoir of a newly-engaged NYC WASP who is sent to a federal prison where must quickly learn to adapt to prison culture. She is a fish out of water living in a fishbowl, which makes for great laughs and some serious reflection on the humanity of inmates. I was hesitant to recommend this show because of it's graphic sexual content and language. But I decided that would be akin to self-censorship, so here is my disclaimer: this is not a show for the easily-offended or prudish.
Movie: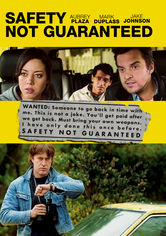 Safety Not Guaranteed.This move defies classification into typical film genres. It's sort of a romantic comedy if you consider a pair of social outcasts falling in love to be romantic. It's sort of a thriller if you consider a band of misfit journalists investigating a time-traveling weirdo to be thrilling. Basically you have to be an oddball to appreciate this movie. I am and I did. It's whacky funny!
Movie: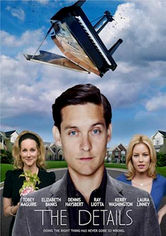 The Details. It wasn't bad, it wasn't great. That's a shame for a film jam packed with acclaimed actors. Tobey Maguire's quivering lips and marble-sized tears (ever notice how huge his tear drops are when he cries on camera?!) plays a douche-bag husband who commits a series of transgressions that ruins several lives. It's supposed to be a dark comedy, but I found it to be more disturbing than twisted funny.