Staples.com provided me with this product for review. The thoughts and opinions expressed are strictly my own. Feel free to shop their entire line of backpacks online.
I started a new job last month after being a stay-at-home mom for five years. On top of a new wardrobe, I also needed a laptop bag. Staples.com stepped in to make my back-to-work shopping easy!
They have a wide selection of laptop bags from traditional cases to backpacks and even some on wheels. The Altego Channel Stitched Ruby 17" Laptop Backpack caught my eye because I like to be hands-free while getting two kids and other supplies into the car in the mornings. It retails for $69.99 which is less than I was planning to spend.
What I instantly liked about the Altego backpack was it's sleek look and pops of color. But just as important as style is its utility. This backpack fits an extra large laptop like mine with room to spare. If you think it would be a strain on the back, you would be wrong. It has an adjustable chest strap for even distribution of weight and the material is very lightweight. As for protection, the bottom is waterproof and the padded lining provides ample protection for my precious cargo...just like a car seat for laptops!
Staples.com is my new shopping destination for office supplies. Did you know they offer free shipping to Rewards members? Sign me up!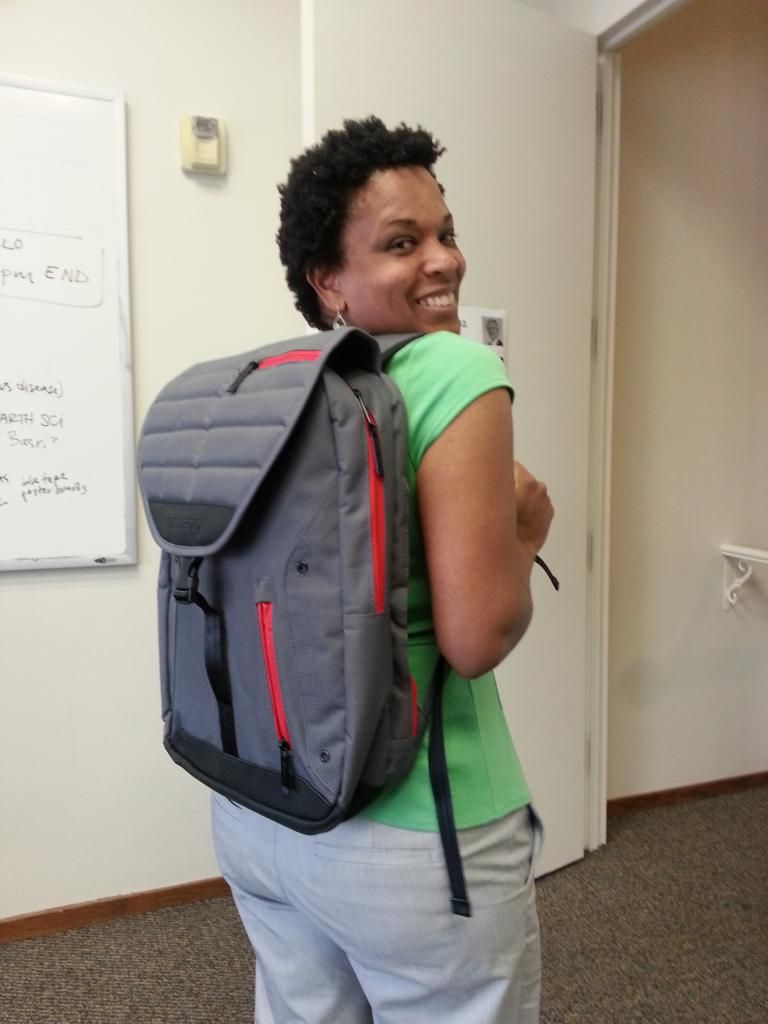 Me and my new best accessory.