You know I a HUGE supporter of Eco-fashion. So I happily accepted an opportunity to review Nui Organic's line of organic cotton apparel for children from newborn to 6 years old.
The collection includes organic essentials like onesies, sleep bags, tights and tees, but also sportswear and darling heavier weight cotton sweaters. In the Fall and Winter they carry fabulous merino wools from t-shirt weight to thicker gauge knits (peak at their online lookbook). The best part is that everything is 100% organic and certified by the Global Organic Cotton Standard (GOTS). I selected this Weymouth Terry Playsuit in Gold for Marlie. It's breathable and itch-free, so perfect for the warm weather. Plus she looks muy fashionista!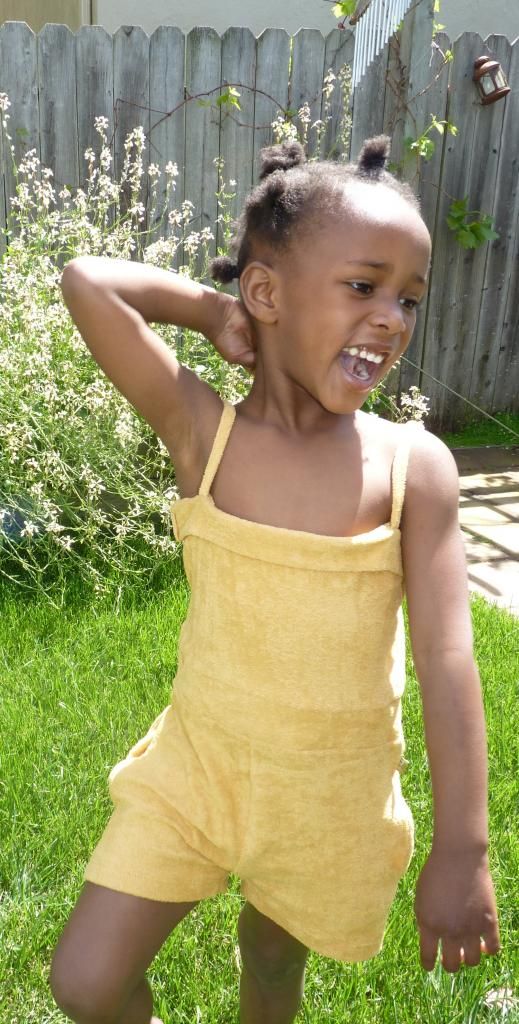 price: $34. Also comes in sky stripes and teal. Free shipping on orders over $100.
Ever since a popular television spot crowned cotton the fabric of our lives I have been educating myself on cotton production. Cotton fabric has been used to make clothing as far back as the prehistoric era but this natural material is now being grown and manufactured with toxic chemicals. The residue from these chemicals get absorbed through your skin and can harm your health. They are also bad for the environment.
Nui Organics is improving the environmental impact of cotton by using 100% certified organic cotton and sustainably sourced merino wools. Nui is an Austin based brand founded by Amanda Searanke, an eco-conscious expat New Zealander and mom. In Maori, the native language of New Zealand, 'nui' means 'big' or 'important' hence the name Nui Organics. They believe a clean start is a big thing for a little person. No harsh chemicals for your child, or their planet.
You can help support organic textile manufacturing by shopping at Nui Organics and receive your package via carbon neutral shipping!