How was your Thanksgiving? Mine was nice and quiet, just the three of us (with chocolate chip snug inside my belly) and my mother-in-law. Damon and I split the cooking. I must brag on myself because I did the dessert this year. I made this pumpkin cheesecake using a Redhead Riter recipe: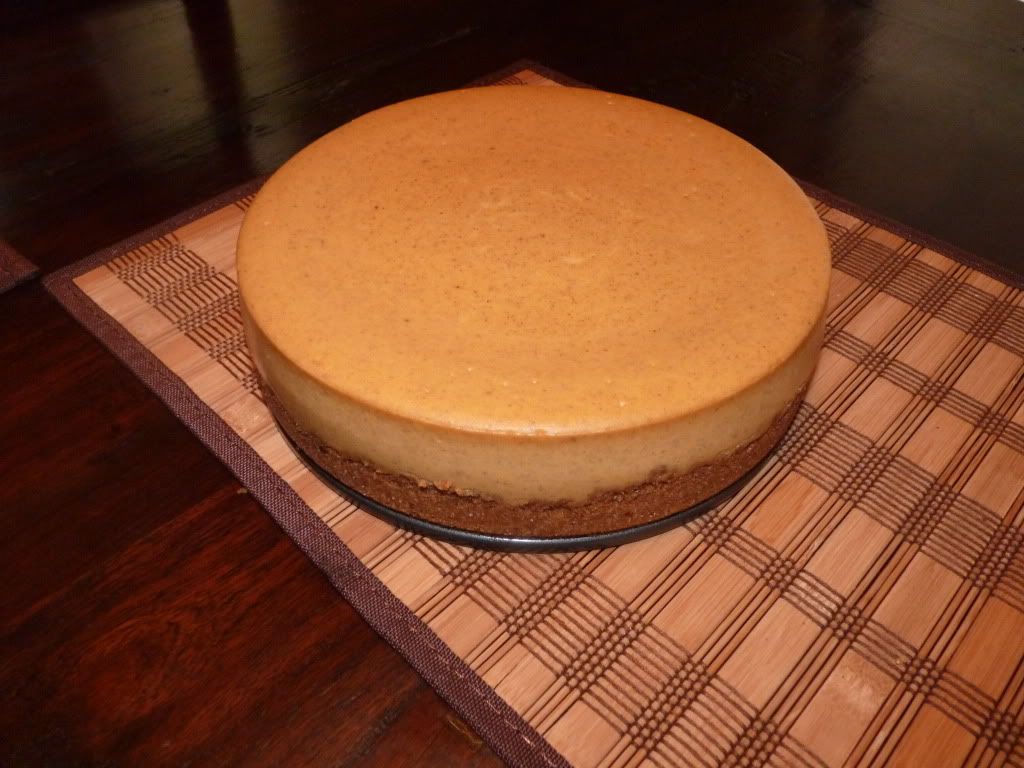 It was muy magnificent! I was so proud of myself! I also made the cranberry sauce (from scratch) and the roasted sweet potatoes. Damon cooked the turkey (I'm not ready to tackle the big bird yet), stuffing and yeast rolls (also from scratch). I think we're going to buy all our turkeys from Whole Foods from now on. Whatever they feed organic turkeys makes a difference in the meat. The taste is phenomenal. Marlie certainly enjoyed it! She and I split a bottle of sparkling cider while everyone else had wine. She looked so grown-up sitting at the big table.I forgot to take pictures at dinner, but that's what happens when you're in the moment.
As per tradition, we bought a Christmas tree and attempted to decorate it yesterday evening. This is as far as we got: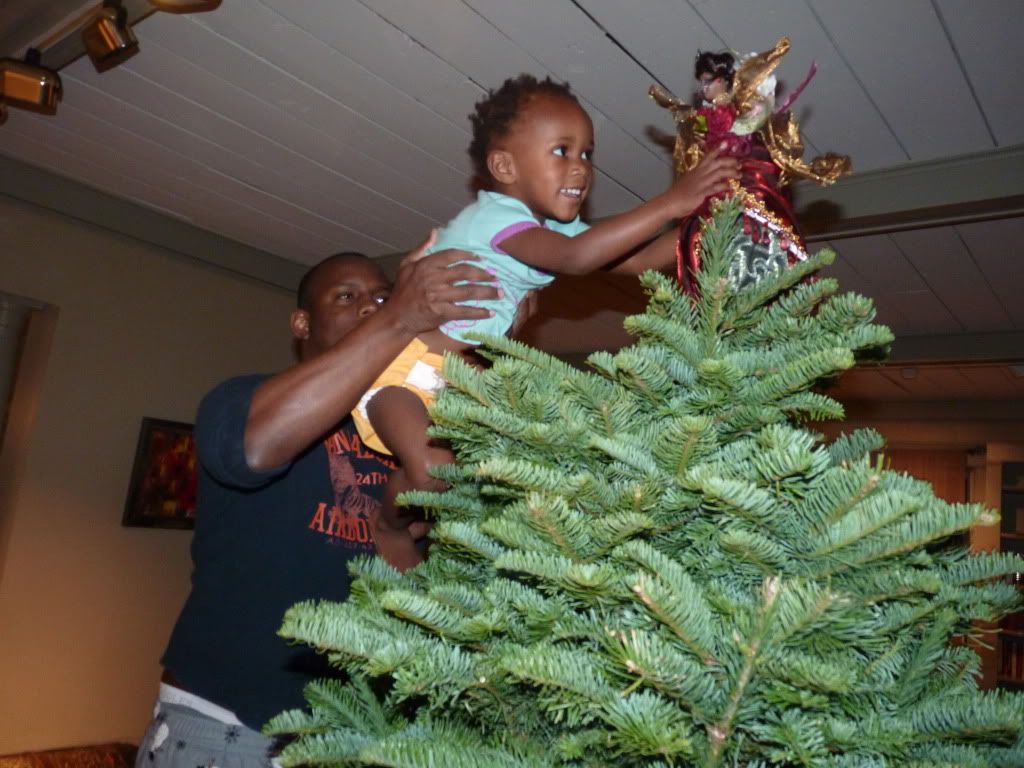 Marlie wanted to put the angel on top first. Then she proceeds to break ornaments and pull off the lights. We put the decorating on hold.
An update on chocolate chip: my last OB visit was good. I opted out of the anatomy scan, so we are still in the dark about whether CC is a boy or girl. I am going to try to keep it that way. I really do want to be surprised. Damon surprised me with a pregnancy pillow this week. It's like sleeping on a cloud, but I think he is regretting his gift purchase because the thing is HUGE and takes up half our bed. I know he hates sleeping next to it, but he doesn't say it. so. sweet.