*This is a sticky post. Scroll down for latest articles at Marlie and Me!*
Santa Claus is coming to town!
Christmas in July is finally here and I have some amazing gifts to give thanks to some very special elves!
The theme for my giveaway is Bath and Beauty because every woman deserves to look and feel her best. Beauty comes from taking care of yourself inside and out, so check out these prize packages I put together to pamper you!
#1 Queen of the Nile: Jewelry Bar Necklace & Celadon Road Body Butter (US only)
Jewelry Bar is quickly becoming the online destination for fashionistas in search of hot and haute accessories. This stunning necklace reminiscent of the legendary Cleopatra. Elizabeth Taylor would surely appreciate this piece!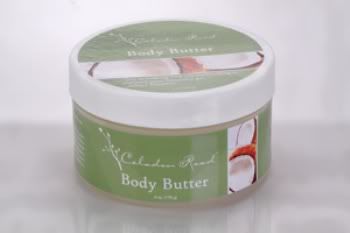 Celadon Road independent consultant Angie Bechtold is committed to a Healthy Planet, Healthy You! Smother yourself in pure nourishment with this ultra hydrating moisturizer. Using only gentle, natural and Certified Organic ingredients, this body butter is more than just lotion, it's a support system for what the body does best...keep you healthy!
#2 Mermaid Magic: Near the Willows Jewelry & Ginger's Garden Soaps (US only)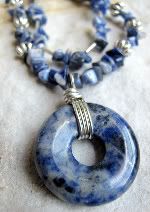 Near the Willows Jewelry designer Katie custom made this Sodalite necklace specially for the winner of this prize package! It's wonderful denim color makes it a perfect accessory to wear with a pair of jeans! Sodalite is said to help clear the mind for wiser thinking, to bring truth from ourselves and those around us, and helps you let go of control and be in a peaceful state. This week only, get 10% off your purchase
with discount code: marlie10!
Irena from Ginger's Garden Soaps has been making hand-crafted skin care products for over 25 years. She is offering the winner a choice of four (4) soaps from her website. Her natural artisan soaps
Take some time out and take a nice bath with quality handmade soap. You're skin will thank you for it!
Christmas in July is a giveaway hop hosted by

Just Married with Coupons

,

Matter of Cents

and

Money $aving Michele

. After you enter my giveaway scroll to the bottom of this post for a list of all 100+ participating blogs that are offering equally cool prizes during this week-long hop. Enter as many as you can!
Please Read How to Enter to the Win Bath and Beauty Prize Packages: you must use the Rafflecopter form below to record your entries. Comments left on the blog post for required or extra entries don't count unless you record it on the Rafflecopter form. Please wait for the form to load, it may take longer to pop up than the rest of the web page. Make sure you have java script enabled and your browser updated. If you encounter an error, refreshing the page usually resolves the problem.If problem persists, please report the issue to Rafflecopter.

Note: If you completed early entries I will manually enter them into the spreadsheet for the drawing!
Get to hopping for more chances to win during Christmas in July 25-31!
Please note that Teresha, Marlie and Me, "Christmas in July" or the "Christmas in July" bloggers are not responsible for sponsors that do not fulfill their prizes. We have represented each sponsor with the expectation they will fulfill their prize and in a timely manner we will contact the sponsor regarding your prize(s). The sponsors are shipping their items to you directly. We will make every effort to assist you obtaining your prize. If there is an issue with a sponsor please notify the blog you won a prize from within 30 days for assistance, after that we may be unable to assist you.