Fluff and Stuff(ing) starts next Monday, November 15. I am so excited! I have lined up some great sponsors for a week of cloth diaper and diapering accessory giveaways:

I know you want to increase your chances to win some incredible fluff and stuff! So here's how to earn extra entries for each of these giveaways: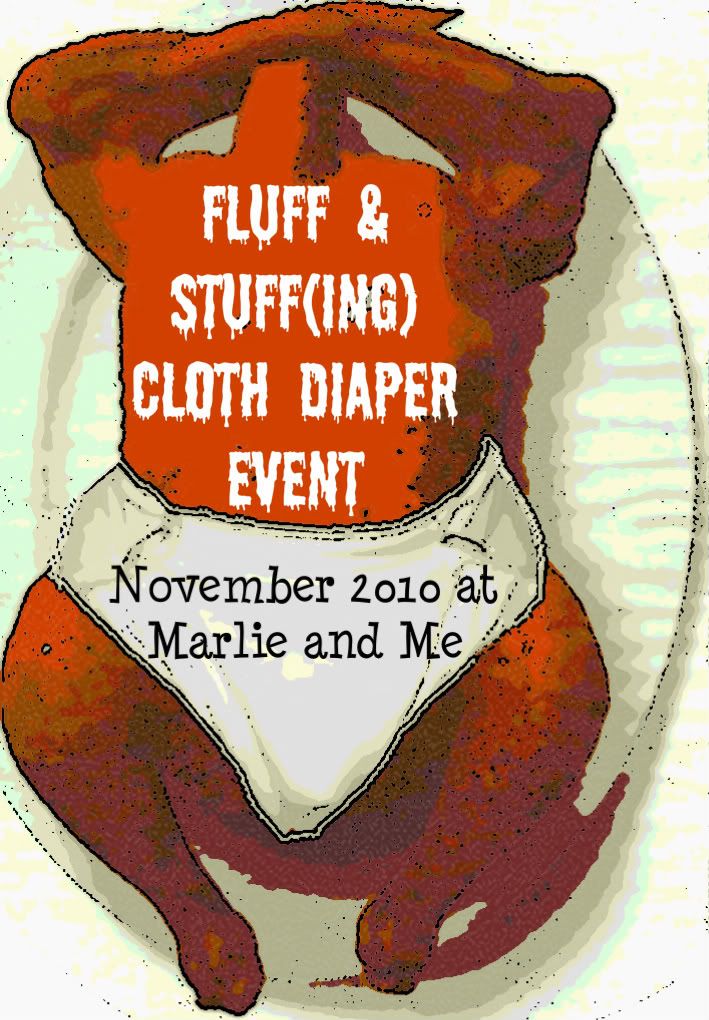 10 BONUS Entries:

Create a blog post announcing the Fluff and Stuff(ing) event at

Marlie and Me

. Please include a link back to my blog and include the dates of the event November 15-19 and the

event logo/graphic/image (right click on the diapered turkey to copy)

. Your post must encourage readers to enter the giveaways using whatever creative phrasing you can come up with short of blackmail. Blog post must be published by

[extended to Sunday, November 14]

. Email the link to t_freckleton at yahoo dot com

2 BONUS Entries:

For each person who enters a Fluff and Stuff(ing) giveaway and states in her/his first comment that (s)he was referred by your blog. I will award these extra entries by adding them to a spreadsheet along with all eligible comments at the end of each giveaway before the random drawing.
Now go spread the word!